Holly Willoughby Pink Polka Dot Dress Red Magazine July 2020
Declaration: This Blog is affiliated to Shopstyle and the author will receive compensation for purchases and link clicks.
Holly wore an M&S Collection Polka Dot Belted Midi Shirt Dress £49.50 in Sunset, for the cover of Red Magazine's July 2020 Issue.
Classic polka dots and a flowy feel give this pretty shirt dress a touch of chic flair. Midi length with button-through closure. Features a removable buckled waist belt for style versatility.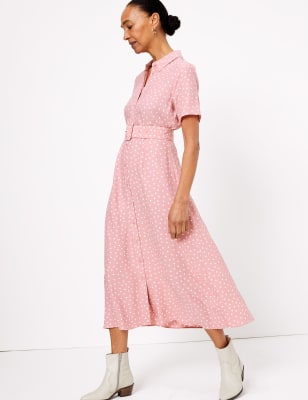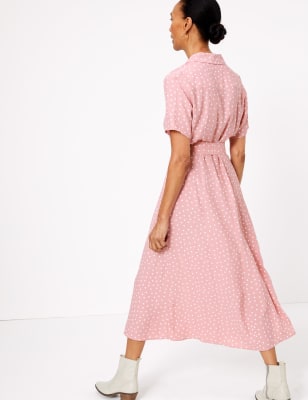 The Holly Willoughby Style Facebook Group is now open! A place for fan's of Holly's style to share fashion tips and fun clips, in a virtual living room, only accessible by group members.